ISI inspection report summary
We are proud to share with you the results of our latest ISI Inspection Report, the findings of which are testament to our 'whole child' philosophy, that encourages and supports every pupil to achieve their own personal best.
Headteacher Rebecca Parkyn, says, "The report is emphatic in recognising the overall excellence of the School and shows in the judgements made, that the quality of education on offer at Mayville High School and the opportunities for pupils' personal development are incredibly strong. The key findings speak for themselves and couldn't be any better.
Mayville is a unique school and I'm delighted that our distinctive approach to education has been viewed so positively by our regulator.
The School continues to go from strength to strength as we remain steadfast in offering a tailor-made academic and pastoral programme for each pupil within a very caring, family community. Our pupils are educated and cared for by first-rate staff who understand how to find the right niche for each child and then give them the opportunity to shine."
In respect of the quality of pupil's academic and other achievements, it was found that pupils' achievement is excellent in relation to their abilities and individual needs, achieving success across a wide range of extra-curricular activities. Pupils of all ages develop excellent speaking and presentation skills and show positive attitudes to learning; engaging enthusiastically in all aspects of school life.
In respect of the quality of pupils' personal development, Mayville pupils are well-behaved and considerate towards each other, showing respect and tolerance for the diversity within school and the wider society. They have effective social skills and support and collaborate with each other well, making a successful contribution to the school and the wider community through their extensive volunteering and charity work.
The quality of the pupils' academic and other achievements is excellent
Pupils' achievement is excellent in relation to their abilities and individual needs. The pupils achieve well within a balanced curriculum that is adapted to meet the needs of pupils of all abilities.
Results in GCSE examinations in the years 2017-19 have been above the national average representing excellent progress from the pupils' varied starting points.
Pupils are making similarly positive progress in a range of recently-introduced award-bearing programmes, including within music and the creative and performing arts, many achieving personal excellence.
Pupils with special educational needs make excellent progress from their individual starting points in comparison to those taking the same tests nationally.
Pupils develop excellent skills and understanding across all areas of learning. Pupils develop their knowledge, skill and understanding well, supported by teaching that is strongly focused on individual needs and facilitates high rates of progress in all subject areas.
Pupils develop strong mathematical and numerical skills from an early age in relation to their ability and employ them very effectively across the curriculum.
Pupils develop excellent study skills. Individual homework projects and study lessons reinforce skills such as the ability to research and synthesise information from a wide range of sources, test hypotheses and draw conclusions.
Pupils display high levels of skill in creative and sporting endeavour, resulting in a range of excellent individual and group achievements.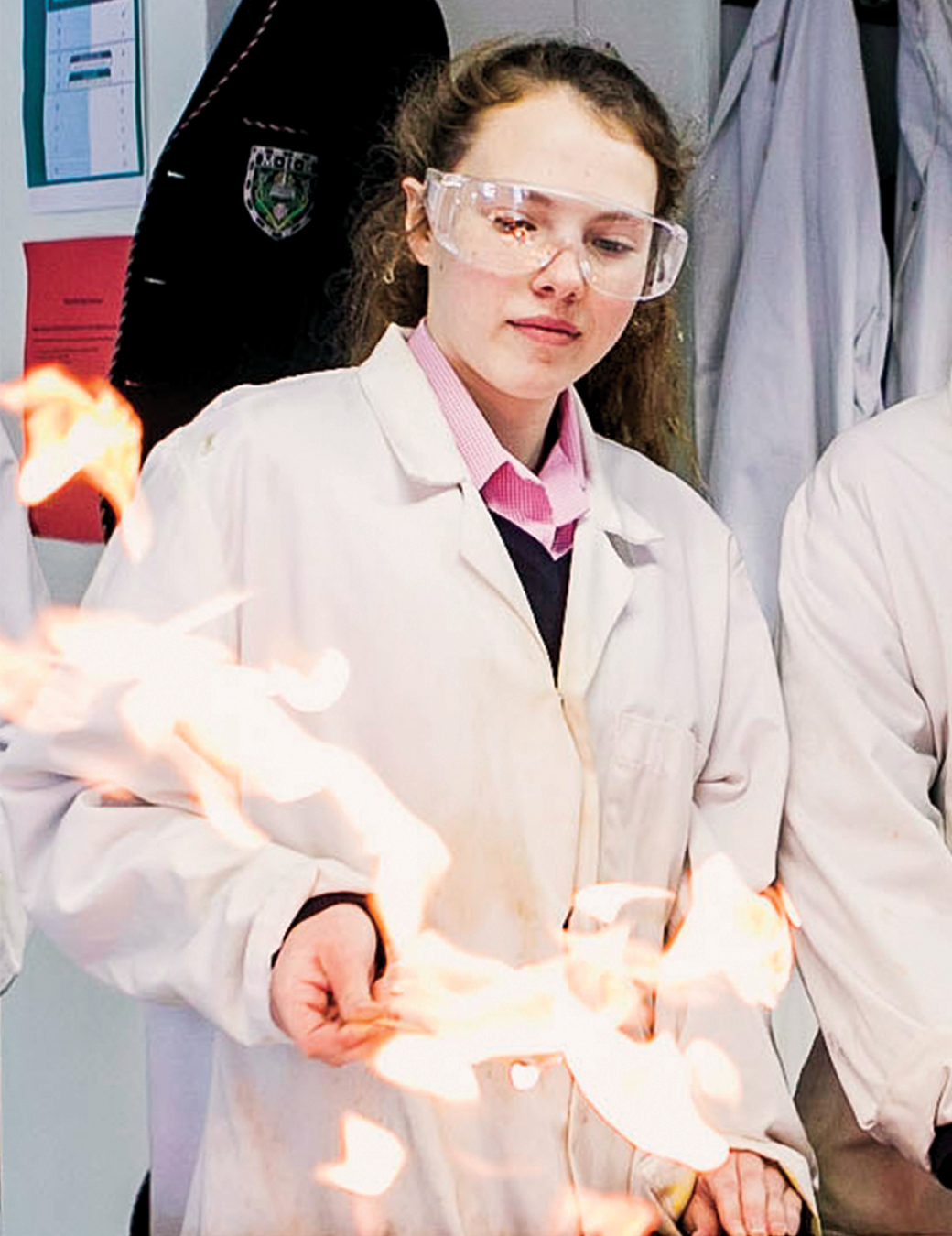 Pupils achieve success across a wide range of extra-curricular activities. Pupils participate enthusiastically in the wide range of co-curricular and extra-curricular activities available and, with the school's encouragement, many pursue their interests outside of school.
Pupils achieve success in a wide range of team and individual sports at local, regional and occasionally national level, including the representation of Great Britain at the biathlon world championships.
Football, rugby, netball, cricket, equestrian and badminton teams are successful in county and regional tournaments, with a number of pupils representing their county or gaining places at professional sports club academies.
Pupils excel in dance, drama, music and art, staging high quality shows in school, as well as enjoying success in competitions such as Rock Challenge and Shakespeare Schools Festival, or working with amateur and professional companies outside of school.
The personal successes achieved in extra-curricular activities, combined with achievements in curricular areas, has ensured that leavers are successful in winning places or scholarships for a wide range of senior schools, sixth form colleges and vocational placements.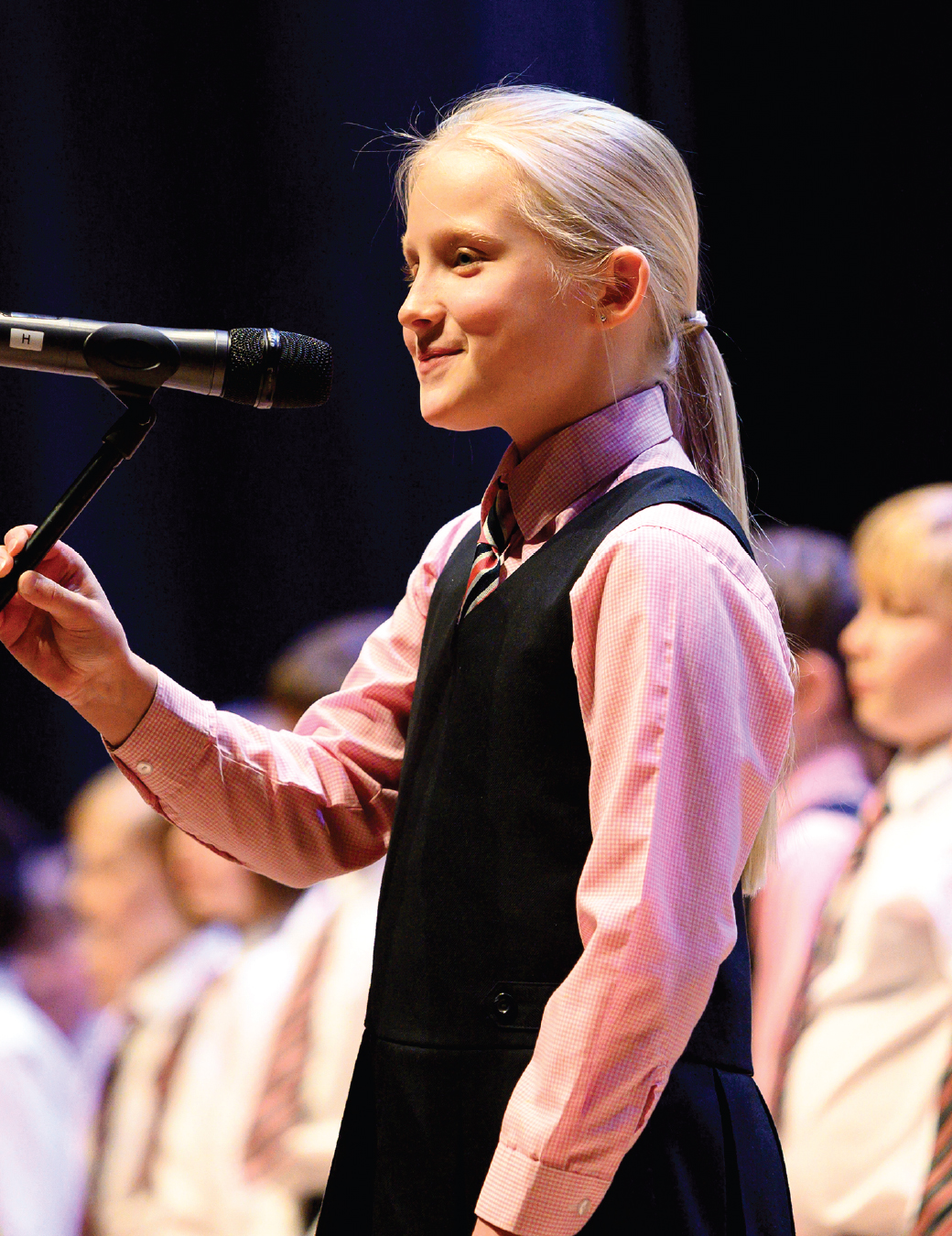 Pupils develop excellent speaking and presentation skills. Pupils develop strong communication skills. Their excellent oral communication is supported by numerous opportunities provided to make presentations, debate or perform.
Pupils, including those with SEND, develop their speaking skills through class discussion where they learn to listen and respect others' contributions before freely offering opinions in an atmosphere where positive peer encouragement abounds.
Pupils show positive attitudes to learning and engage enthusiastically in all aspects of school life.
Pupils' attitudes to learning are excellent. They engage with enthusiasm in lessons and work well collaboratively within and beyond the classroom.
Pupils develop independence and a capacity to take leadership in their learning.
Their work is well-organised and presented and pupils spoke very highly of the individual support and encouragement that teachers, learning assistants and the DLEU give them as they develop the skills and confidence to overcome any personal obstacles and to persevere in pursuing their goals and making the most of their talents.
---
The quality of the pupils' personal development is excellent
Pupils develop excellent self-understanding, self-esteem and confidence. The pupils develop excellent self-knowledge and understanding of their own needs, strengths and areas for development so that they move to the next stage of their education as talented, confident and empathetic members of society, fulfilling the central aim of the school.
They exhibit increasing levels of confidence and self-esteem over time, fully supported by the school's excellent pastoral care and welfare system.
Pupils enjoy school, have a keen sense of belonging and thrive in the family atmosphere created in a tight-knit community where all ages mix.
Those experiencing particular learning challenges are supported by a system in which staff and the DLEU work with individuals to equip them with the strategies and confidence to pursue their own aspirations.
Pupils develop resilience and learn to take risks in a controlled environment. Pupils persevere, without fear of failure, regarding this as a necessity for the learning process.
Senior pupils are therefore well-prepared to take the next stages in their learning. Pupils in the final year spoke with confidence about their targets and aspirations and their success in securing routes into further study or scholarships.
Pupils are supported in their decision-making by the scope given to tailor their programme to match their skills, interests and talents.
Pupils spoke of their influence on decision-making through the school councils, taking positions of responsibility and participating in eco-committees, feeling they were listened to.
Pupils develop a heightened appreciation of the non-material aspects of life that is evidenced in the stimulating artwork and corridor displays, and the very high profile of the performing arts in the school.
Pupils demonstrate well-developed spiritual understanding through their engagement with world faiths and enjoy many opportunities to investigate and celebrate others' beliefs without pressure to conform to any particular ideology.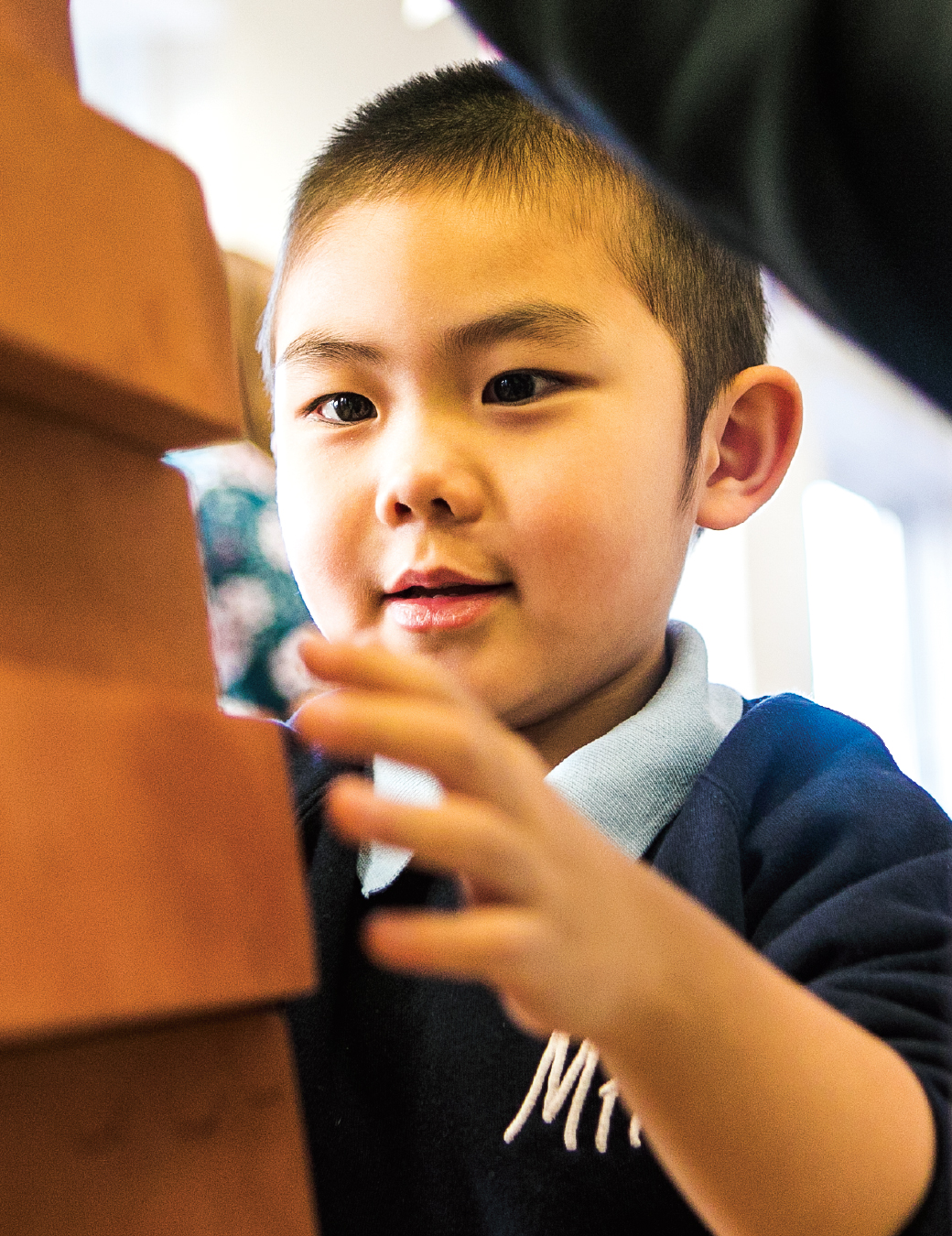 Pupils are well-behaved and considerate towards each other. Pupils have a highly-developed sense of right and wrong and readily take responsibility for their own behaviour. They respect and understand the school's code of conduct and are courteous, friendly and helpful towards each other and adults.
Pupils are considerate towards one another and show concern and empathy for those who are striving to overcome personal difficulties.
In the Junior School, pupils enthusiastically embrace the school's system for celebrating excellent conduct.
Pupils say that incidents of unkindness are rare and were confident that the supportive relationships with staff would ensure that any emerging issues are quickly reported and dealt with.
Older pupils are excellent role models, including those who take on extra roles such as anti-bullying ambassador.
Pupils have effective social skills and support and collaborative with each other well. Pupils social development is excellent. They are confident in their dealings with adults and show high levels of empathy when supporting and collaborating with each other and their teachers.
Pupils value the diversity of the school community that enables them to develop positive relationships with their peers.
In all activities observed, pupils exhibited strong teamworking skills that ensured that all groups worked together to achieve common goals both within and beyond the classroom.
Pupils' excellent social and teamworking skills are enhanced by participation in team sports, drama and dance productions, DofE activities, international camps and team-building trips.
Almost all parents responding to the questionnaire felt that the school helps their child to develop strong teamwork and social skills.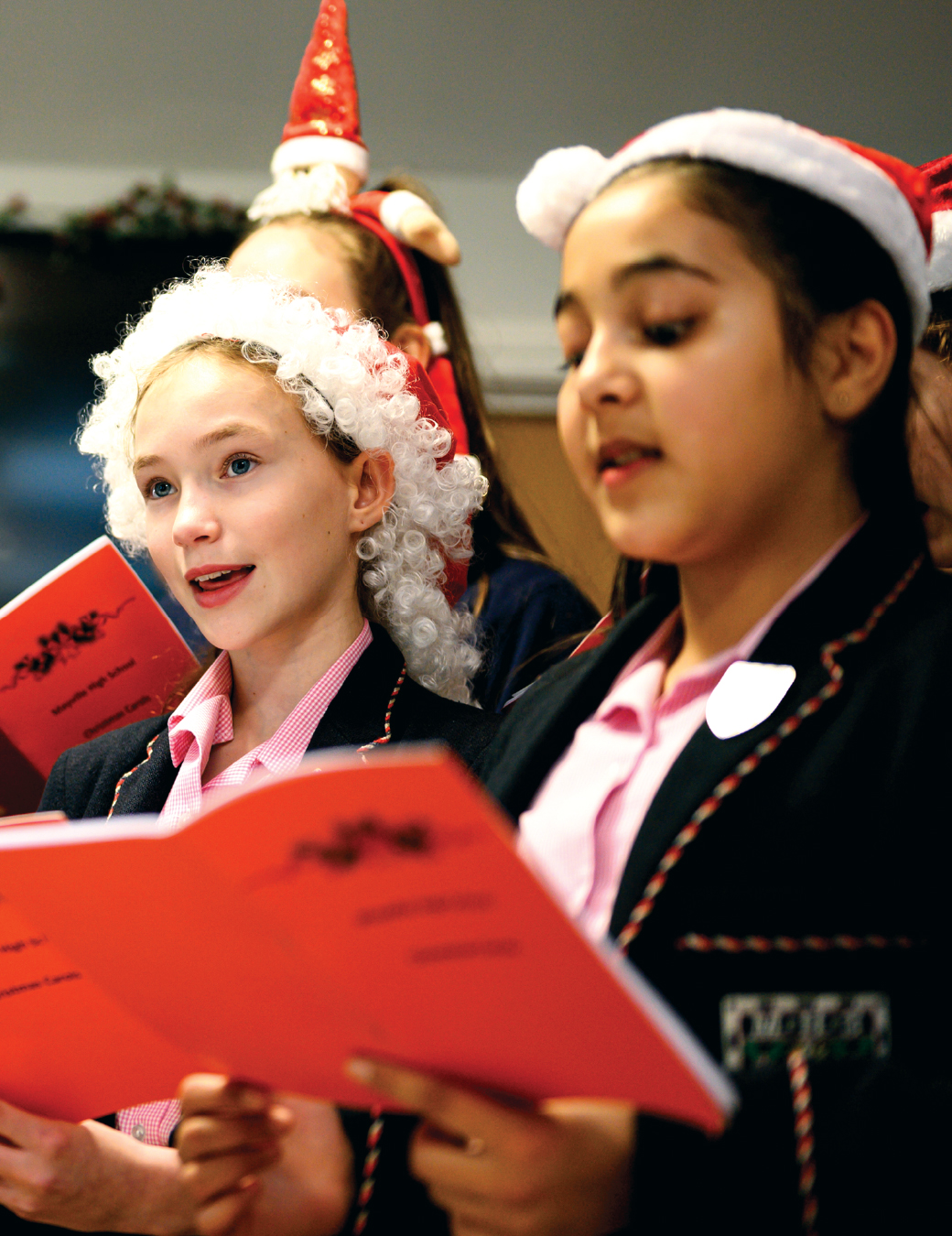 Pupils make a successful contribution to the school and the wider community through their extensive volunteering and charity work. Pupils are positive in their commitment to improving the lives of others, both within and beyond the school. Pupils are successful in their charity fund-raising and initiate imaginative activities.
Pupils volunteer selflessly in the local community and recent examples include serving soup and sausage rolls to the homeless, helping to stock a food bank and singing carols at the Guildhall and in local retirement homes.
Within the school community, pupils take their roles as prefects or captains seriously.
Pupils show respect and tolerance for the diversity within the school and wider society. Pupils' natural tolerance, understanding and sensitivity levels towards those from different cultural backgrounds and for the diverse individual needs or characteristics of other pupils is a strength of the school and a testament to the rapid personal development that takes place in relation to their starting points.
From the Junior School onwards, pupils show compassion and empathy.
Pupils are highly respectful of their peers who are working to overcome specific educational needs and pupils with a wide range of abilities and backgrounds support each other well.