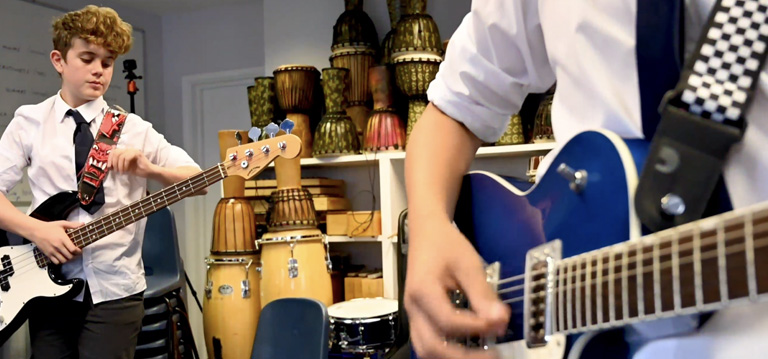 Date
13 Jan 2022
Expired!
Year group
Years 7 – 11 | Senior School
Band / Pop Music Group
We are looking for a bass and keyboard player. However vocalists, guitarists and drummers are all welcome. Mr Goodwin asks that pupils prepare something to play at an audition. Pupils are also required to have their own instrument. Previous attendees, do not need to audition. A separate email will be sent to LIV-UV Parents with a booking form for auditions which will be held on Thursday 8th September from 4.00pm-5.00pm.
Years 9-11 (L4-U5). Hosted by Mr Goodwin. Music Room.
£60 per term. 12 places available, auditions required.