It is our aim that pupils leave us as confident, independent and empathetic members of society. The skills and knowledge that our leavers take from their time at Mayville equips them to continue the pursuit of excellence, in all its forms, in their own lives and aspirations beyond GCSE.
Throughout their time at school, Mayville children benefit from an excellent PSHE programme that introduces them to wider social issues and equips them with essential life skills. In the Senior School, pupils receive expert guidance on future pathways from our dedicated Careers Coordinator.
Taking your place in society
Overseen by the Head of PSHEE, our programme is designed to support pupil wellbeing and personal development. One lesson per week is allocated to the delivery of the programme.
This is supplemented by presentations in assemblies, visiting speakers, specific themed PSHE days, such as Multi-Cultural Day or our Mock General Election (pictured).
Most recently, pupils have enjoyed workshops on e-safety, cyber-bullying, drug and alcohol abuse, sex education, awareness of mental health problems, body image and manipulation by the media, FAKE (Firearms and Knife crime Education), the Samaritans, and Fire & Rescue. There have also been teamwork exercises organised by visiting teams from the Army and RAF.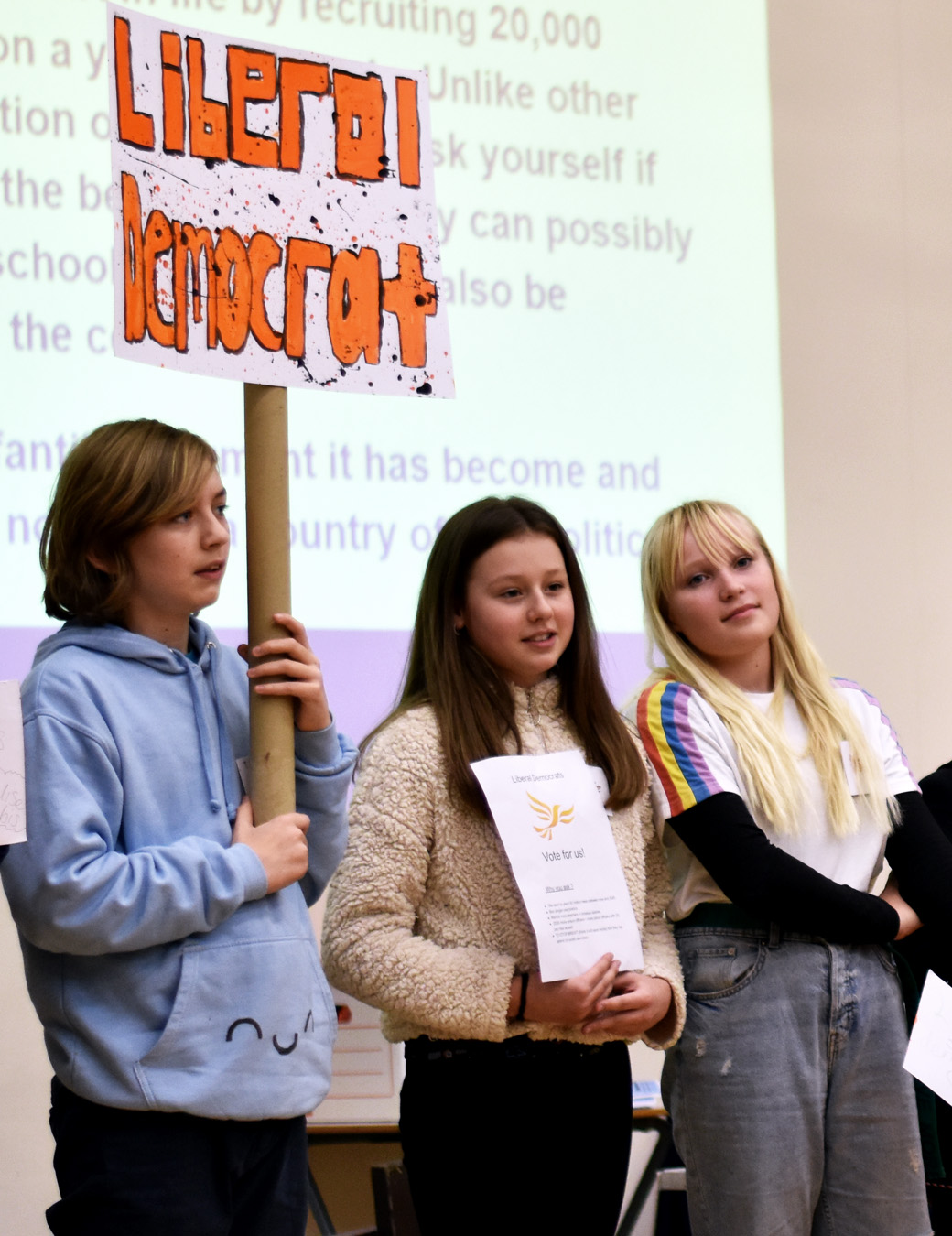 Your route to a brighter future
Choosing what to study at college is a significant decision. It is important to select a course that not only reflects your interests and potential career aspirations but also one that suits your learning style. Below is a summary of the different routes available to you.
A Levels
An A Level programme is best suited to pupils who want the option to study multiple subjects – typically three – and for those who perform well in exams.
Traditionally, A Levels have been designed to prepare you for studying at university. Each A Level allows you to develop your subject knowledge in greater depth, as well as improving your research, analytical and independent learning skills.
If you decide that university isn't the right pathway for you, then an A Level programme will develop many transferable skills. These will be well received by employers and Degree Level Apprenticeship providers, ensuring that you have plenty of opportunities available to you.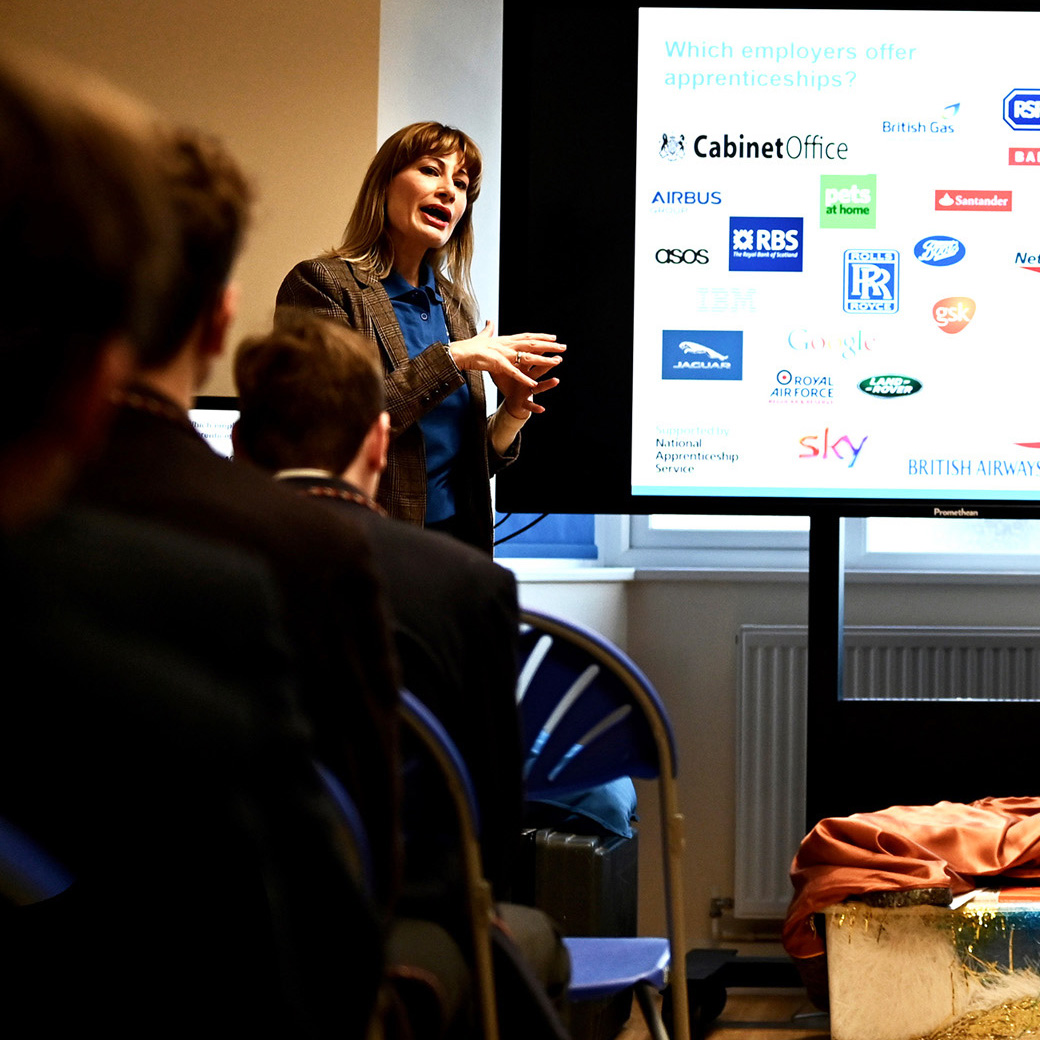 Vocational Qualifications
Vocational courses (often referred to as BTEC courses) are best suited to pupils who know the industry they want to work in and are hands-on learners. They also suit pupils that prefer completing coursework, instead of sitting exams.
A vocational course focuses on teaching the practical skills you need for full time employment and are typically delivered by industry-experienced lecturers. They provide the opportunity to use learned theories in practical situations, improve your independent learning skills and develop your communication and teamwork skills.
Whilst they are highly regarded by employers and are a great foundation for entering the world of work, Vocational Qualifications also offer superb opportunities if you are interested in going to university or pursuing a Higher Apprenticeship.
T Levels
T Levels are still a relatively new qualification and are suited for pupils that are interested in pursuing a skilled job and who enjoy both classroom and practical based learning. They offer pupils the opportunity to develop the knowledge, skills and experience to secure the job you want.
T Levels are a mixture of classroom learning and at least 45 days of on-the-job placements, with an employer in the industry you are studying your T Level subject in. 80% of your time will be spent at college and 20% will be on your placement. They have been designed with employers and businesses to make sure the qualifications meet the needs of the industry and prepare you for the world of work.
Apprenticeships
Apprenticeships are best suited for pupils who know the industry they want to work in and are keen to enter employment in a role that offers excellent progression opportunities.
Apprenticeships are designed to give you the best of both worlds – work and study. As an Apprentice, you'll earn while you learn in a setting that reflects your wider career aspirations. Not only that, you'll have the backing of your work-based trainer who will work with you and your employer to ensure you get the most out of your Apprenticeship.
Apprentices can also go on to achieve degree and masters level qualifications without the debt associated with traditional Higher Education.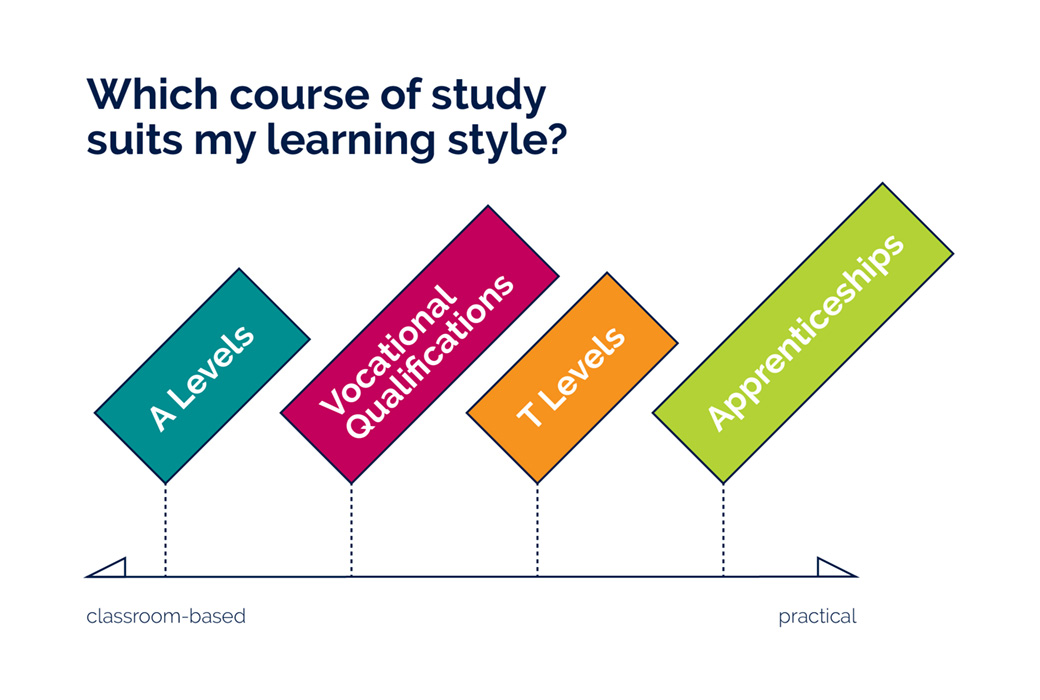 ---
Careers Library 
There is a selection of college and university prospectuses available for you to look at in the Careers section of the Library. There is also a wider range of books that may help you consider and choose a future career path. 
Careerpilot
At Mayville, all pupils from Year 7 (Remove) to Year 11 (U5) are encouraged to sign up to careerpilot.org.uk. It is a free, online platform offering a wealth of impartial information about routes to higher-level study in the South of England. It helps students identify their GCSE, post-16 and post-18 options, with sections dedicated to a variety of qualifications, finding providers, researching courses and job sectors. Pupils are encouraged to create their own account and profile, so that the information can be tailored to their specific needs and interests. Time within the PSHE programme is dedicated to exploring the site but parents are also encouraged to look at it with their children at home.