Special educational needs
We take a holistic view that not all pupils learn at the same rate or in the same way and, through our expertise, we are able to provide tailored learning for pupils. Children's self esteem is also central to our support; equipping them with life-skills, coping strategies and confidence, as well as curriculum achievement.
At Mayville, we have been renowned for our expertise in the specialist tuition of dyslexic pupils for over 20 years, running the well-established Harden-Davies Dyslexia Unit, catering for a variety of academic needs that can also be associated with a dyslexic profile, including dyscalculia, mild dyspraxic-type difficulties and mild speech and language disorders.
Children aged 8 - 16 can receive an individual programme of support to help overcome their particular difficulties, as each pupil will have their own unique profile of strengths as well as weaknesses. Children younger than 8 may have their needs assessed by the Dyslexia Unit and recommendations provided for in-class support, which is more appropriate for their age.
Harden-Davies Dyslexia Unit
Our dyslexia offering is regularly inspected by CReSTeD, which is an independent body established to monitor and evaluate the standards of teaching and provision for dyslexic pupils within the private sector.
In the Harden-Davies Dyslexia Unit, there is a team of highly-qualified, specialist, multi-sensory tutors both in dyslexia and dyscalculia, who have many years of experience, not only in the academic needs of pupils, but in their crucially important emotional needs too. Often, a pupil will not learn until they believe they can learn, so teaching on an individual basis provides us with the unique opportunity to build trust over time. We work closely with the pastoral care team and academic tutors, ensuring that our pupils receive the best possible whole-school support within a happy and positive learning environment.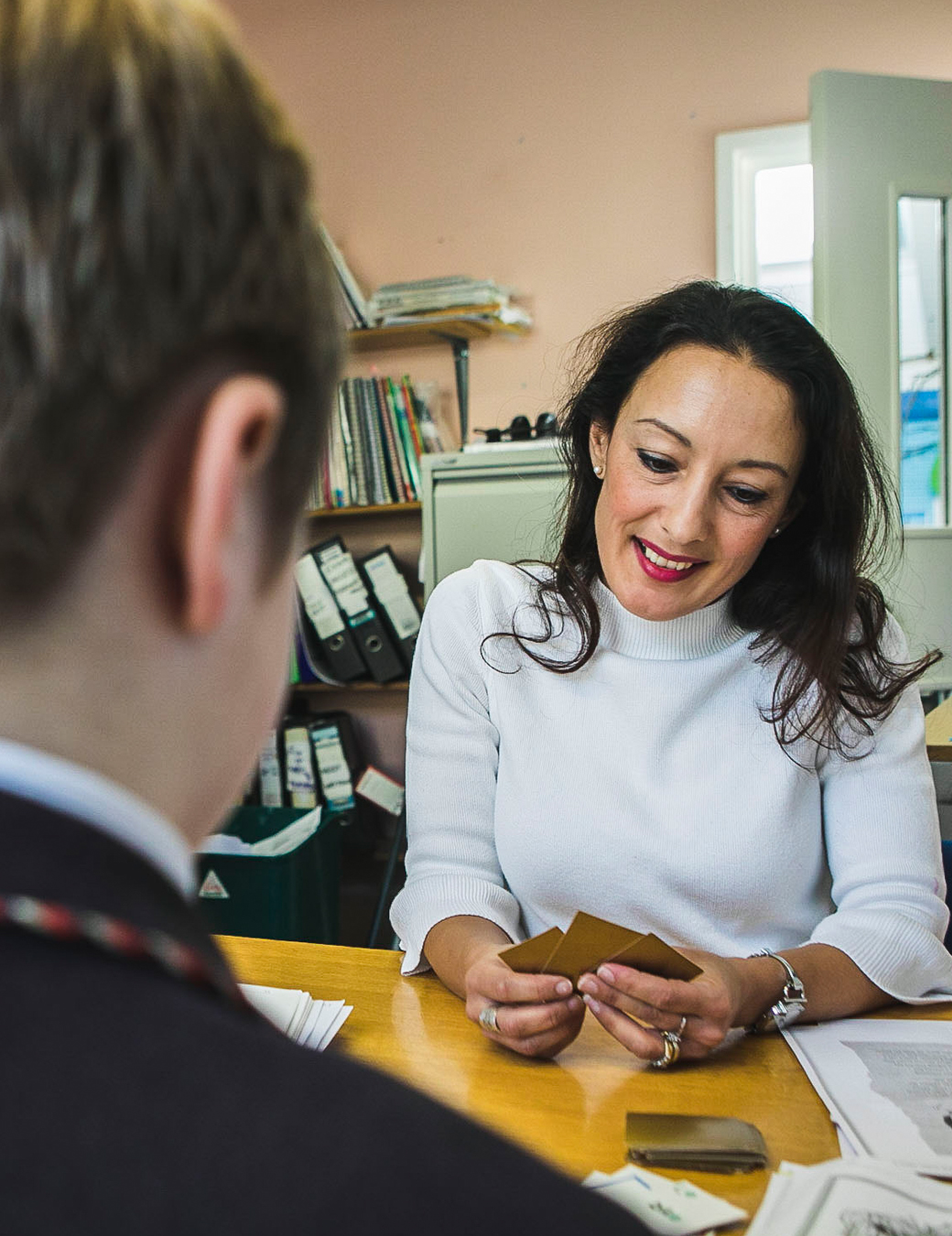 "
We wanted to make a point of saying thank you, to you and the school for the education and support that our daughter received throughout her time at Mayville.
As a result of her dyslexia, her formative years at her previous school were incredibly challenging and difficult, not only for her but also us as parents and the decision to move her to Mayville is one of the very best that we have ever made as parents.
We have witnessed her grow, both academically and as a person at Mayville and as you are aware, she got her GCSE results yesterday, to which we are all delighted. She has, as a result, got the required grades to go onto Bedales to study Fashion, Art and Photography at A-level and to say she is delighted is somewhat of an understatement."
Parents of departing Year 11 pupil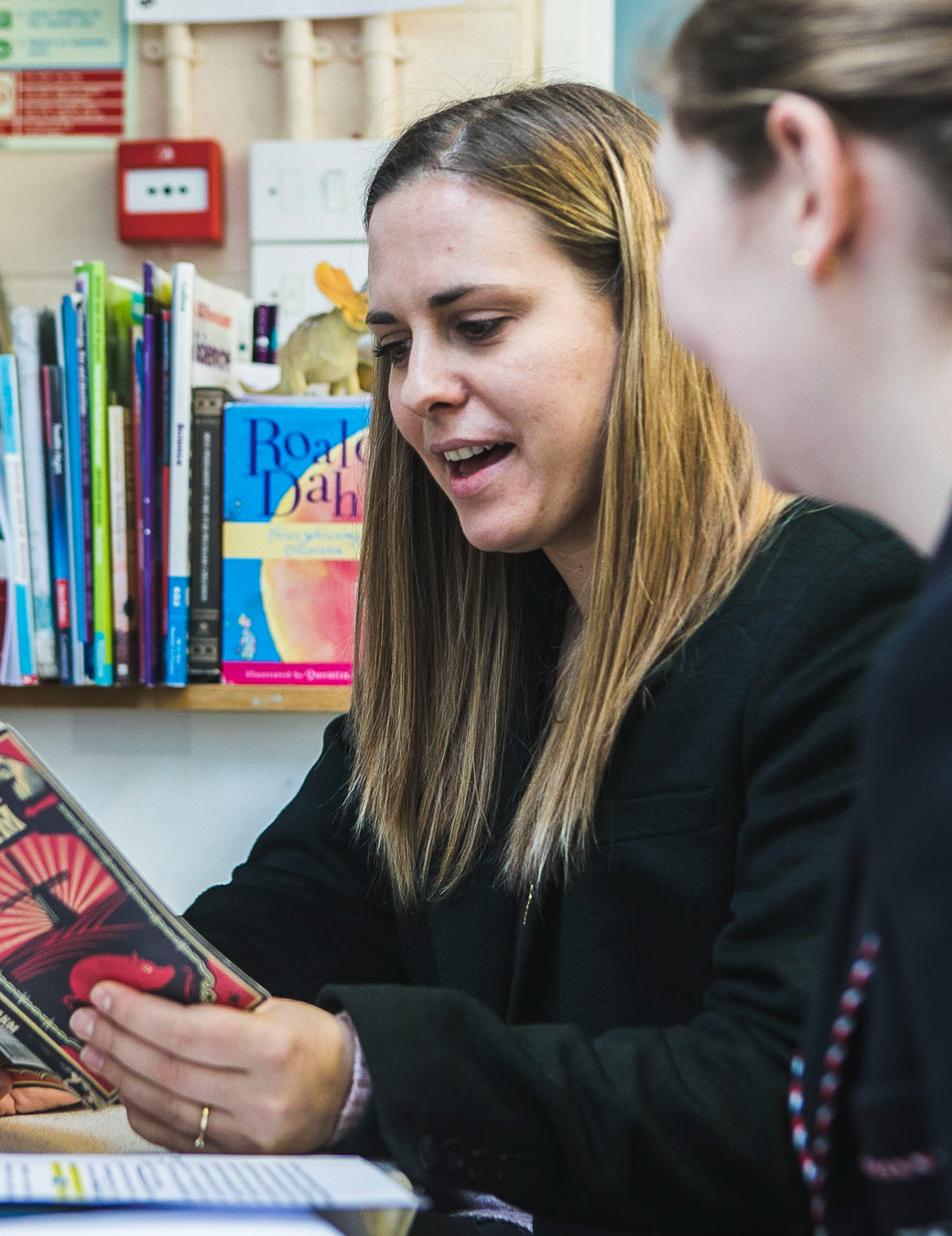 What we can achieve together
Our overall aim is to encourage confident and independent learners, who have an awareness of how their individual difficulties affect them directly and therefore have a better ability to overcome those difficulties. The teaching methods we use are centred on a structured, cumulative, multi-sensory approach to learning – a systematic teaching of written language, using visual, auditory and kinaesthetic sensory channels. These methods have spoken for themselves, as many of our pupils enjoy success in their GCSEs, consistently achieving grades above predicted expectations.
Two of our tutors are also trained in administering and interpreting standardised tests for educational needs. Where a pupil is referred to the dyslexia unit, and no external specialist professional report is available, we are able to undertake a comprehensive, specialist teacher's assessment and compile a summary report, which will help provide a more detailed profile of the pupil's strengths and weaknesses. From this, we are able to devise and implement a tailor-made, individualised teaching programme for each pupil.
An Individual Education Plan (IEP) is written by the pupil's DLU tutor for use within the Dyslexia Unit and a School Advisor Plan (SAP) provides summary details of a pupil's particular difficulties and strengths, along with detailed recommendations for in-class support and any specialist requirements for in-class assessments and end-of-year examinations.
Termly screening is also undertaken to monitor each pupil's progress within the unit and this is incorporated into the whole-school tracking system, which is in place to ensure that every pupil who has a need at any point in their school career, whether or not they have a learning difficulty, is identified early and receives appropriate intervention.
Mayville High School is registered as an LSC (Learning Support Centre School) with CReSTeD (Council for the Registration of Schools Teaching Dyslexic Pupils).
CReSTeD's aim is to help parents and also those who advise them choose an educational establishment for children with Specific Learning Difficulties (SpLD). They maintain a register of schools and teaching centres which meet their criteria for the teaching of pupils with Specific Learning Difficulties. All schools and centres included in the Register are visited regularly to ensure they continue to meet the criteria set by CReSTeD.
The last inspection was in February 2020.
Registration is valid for a period of three years and, as such, we were due to be inspected in February 2023. Owing to a pandemic backlog, our next inspection has been deferred until June 2024.
"
Although many schools claim that support for learning is at the heart of the school, at Mayville it is.
Mayville is a school where students are listened to, supported, challenged and encouraged. The level of support from the learning support team and from mainstream teachers is outstanding."
CReSTeD Inspection report, February 2020
Read our Learning Differences information booklet