Visual and performing arts are a fundamental part of life at Mayville. We believe that creative exploration helps to promote confidence and self-determination in pupils. In addition to the immediate rewards of making, performing or displaying creative work, children also benefit from developing a sense of innovation and adaptability that helps them to negotiate, solve problems and make decisions independently. These skills are essential to a rounded and balanced education.
The curriculum at Mayville reflects our commitment to the arts. Creative subjects are given a significant allocation within both timetabled lessons and co-curricular activities for children of all ages. Weekly assemblies, termly concerts and regular productions give every child the chance to perform in front of their peers, as well as represent the School in the local community.
Our pupils are confident performers and self-assured public speakers; a number of pupils gain LAMDA qualifications, in addition to their regular studies. We have outstanding drama, music and dance departments, with dedicated rehearsal and performance spaces. Individual lessons are available in singing and a wide range of musical instruments, with pupils also having the opportunity to perform together in the orchestra, choir or band.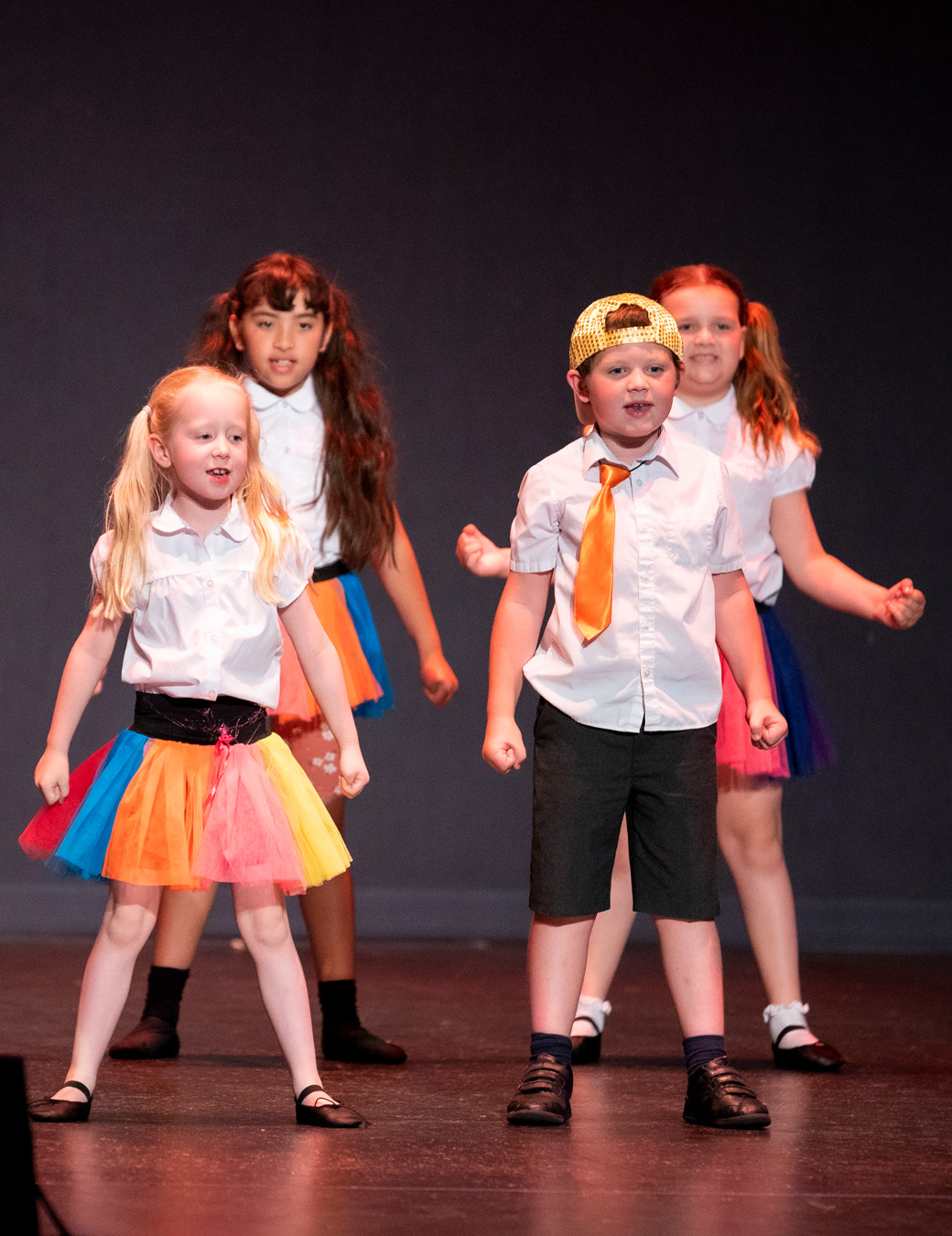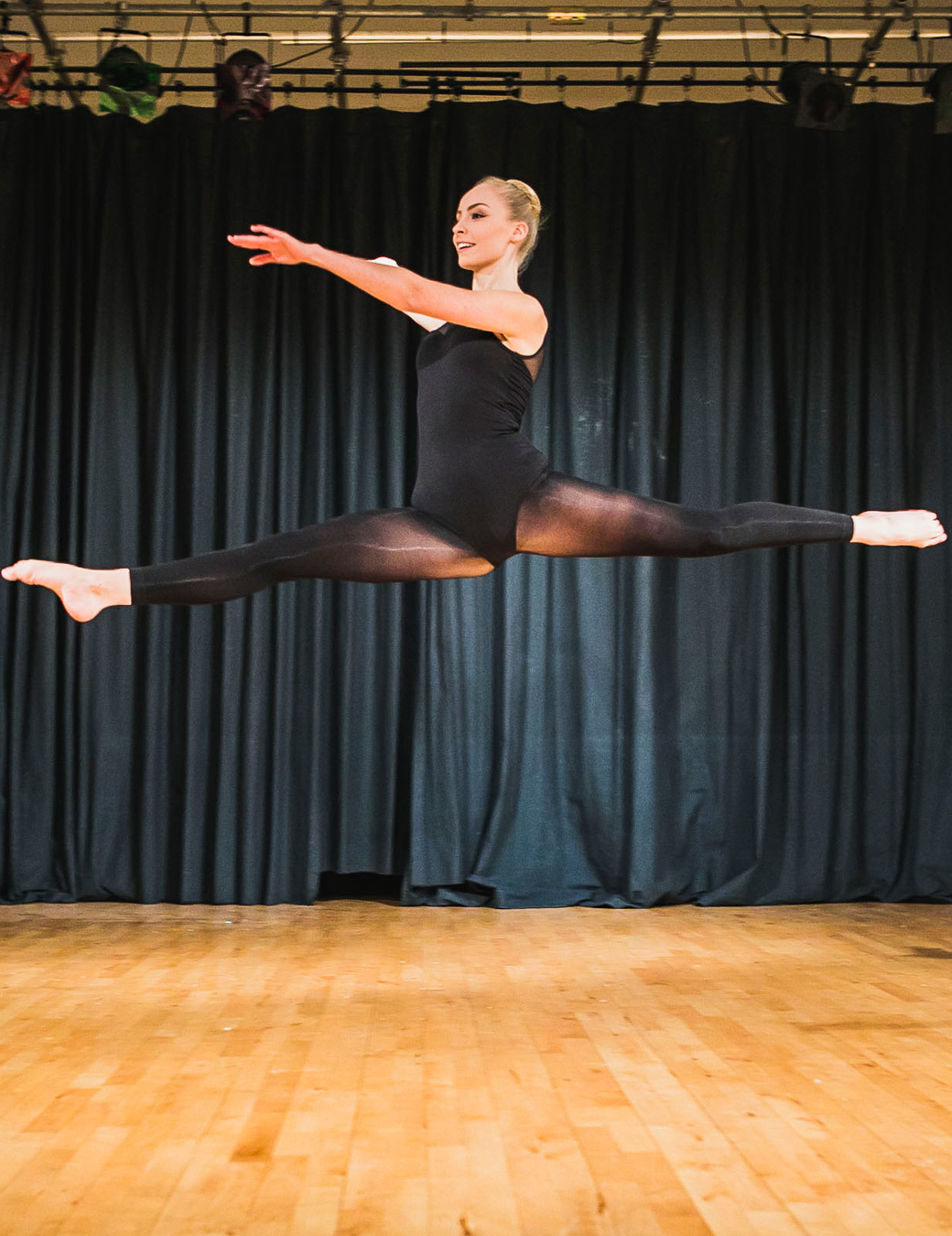 Our pupils' creativity is well represented outside of the School, with a number of children performing at a professional level in West End shows and international competitions. After leaving Mayville, many pupils choose to specialise in the arts. We have alumni who go on to study at reputable schools, such as Laine Theatre Arts School and Bird College.
Regular large-scale productions, whether staged in our own theatre space or at the King's Theatre, along with all-school involvement in annual competitions, give everyone the chance to benefit from participation and grow in confidence.
Behind-the-scenes roles in lighting, sound, costume, set design and scene painting offer all pupils a chance to enjoy being part of the team.
For those who choose not to pursue a career in the arts, we believe that all children benefit from a rounded education, which values the importance of creative approaches to problem-solving.
Fully-equipped studio spaces provide opportunities for pupils to experiment with an extensive range of media and materials in Art, Graphics and Design Technology. Expert subject teachers encourage experimentation and support progress through all creative departments.
Our dedicated creative arts block, Charlotte West House (named after our founder), houses a light and spacious art studio, fully-equipped music room and individual rehearsal spaces. Linda Owens Hall provides a studio theatre space for pupils of all ages to take classes, rehearse and stage performances. Even our very youngest Nursery pupils benefit from being able to use the School's facilities and specialist teaching staff.
Dedicated, highly-trained staff bring expertise from a range of disciplines, ensuring that we are able to cater for all creative interests and talents. Visiting staff enable pupils to supplement their timetable with 1-to-1 or small-group musical instrument and singing lessons.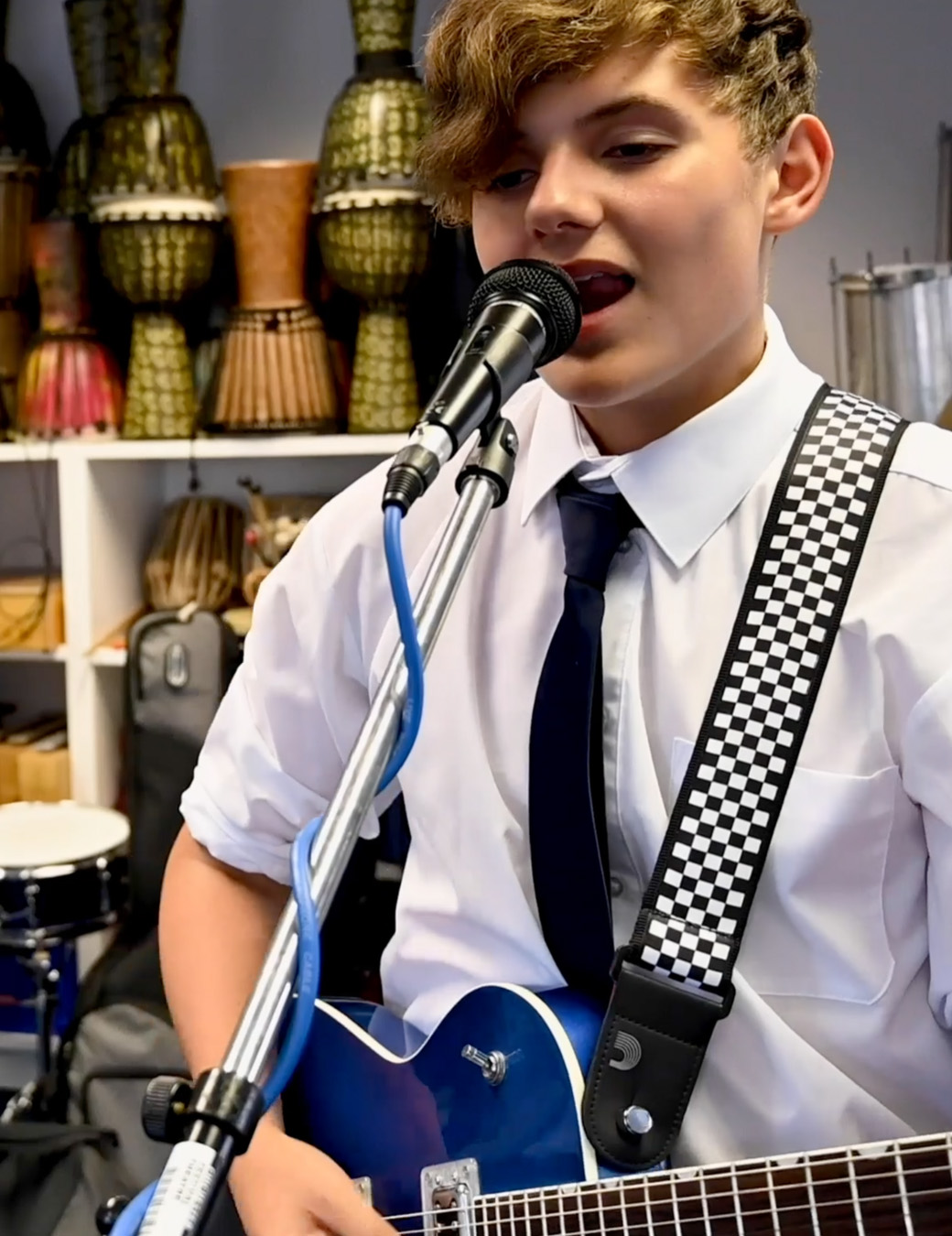 "
The arts are for everybody – Mayville children are encouraged to develop their creative imagination and make their own unique contribution to the cultural life of the school.
Miss Doughty, Head of Creative Arts
Mayville High School has long been ahead of its time in recognising the intrinsic value of performing arts and has a proven track record in creative excellence. In a bid to build bridges between the arts, our Academy of Performing Arts aims to offer pupils a more rounded education and the opportunity to build and develop their skills in each performance area by offering a variety of courses / qualifications, including:
– GCSE
– BTEC
– RSL Level 2 Certificate
For further information, on applying for our performing arts courses, please contact: performingarts@mayvillehighschool.net