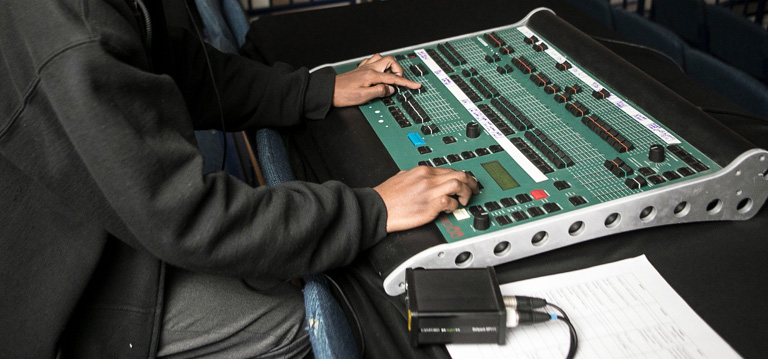 Year group
Years 7 – 11 | Senior School
Production & Technical Arts
Learning about all aspects of behind the scenes of theatre production. Pupils will explore a range of skills in lighting, sound, stage management and digital media. Pupils will have the opportunity to enhance their new skills and form part of the MHS Production Crew, being involved in shows and productions throughout the year.
Years 7-11 (R-U5). Hosted by Mr Blackburn. Linda Owens Hall.
£60 per term. 10 places.
Suitable for the skills or physical requirements of the D of E Award.
There will be a reduced charge of £10.00 for D of E participants.