Harnessing the Power of Performance
Author: Candice Doughty.
1st March 2022.
A parent recently emailed me to say, that despite their child not being a 'dancer', they were so proud of them for taking part in a recent competition performance. For me, this kind of feedback has as much value as, if not more than, placing or medals. It embodies the true Mayville spirit – that participation is a reward in itself.
This particular performance saw world champion dancers performing alongside pupils with no dance training, yet did this matter on the stage? Something immensely special about Mayville is the inclusivity seen during rehearsals, with pupils for whom the stage is their second home, standing side-by-side with pupils who may be experiencing the thrill of performance for the first time.
The creative arts form an essential part of education at Mayville, with performance encouraged on a regular basis. I consider it our duty to support children in the pursuit of their dreams and we are, of course, incredibly proud of every single child who steps into the spotlight.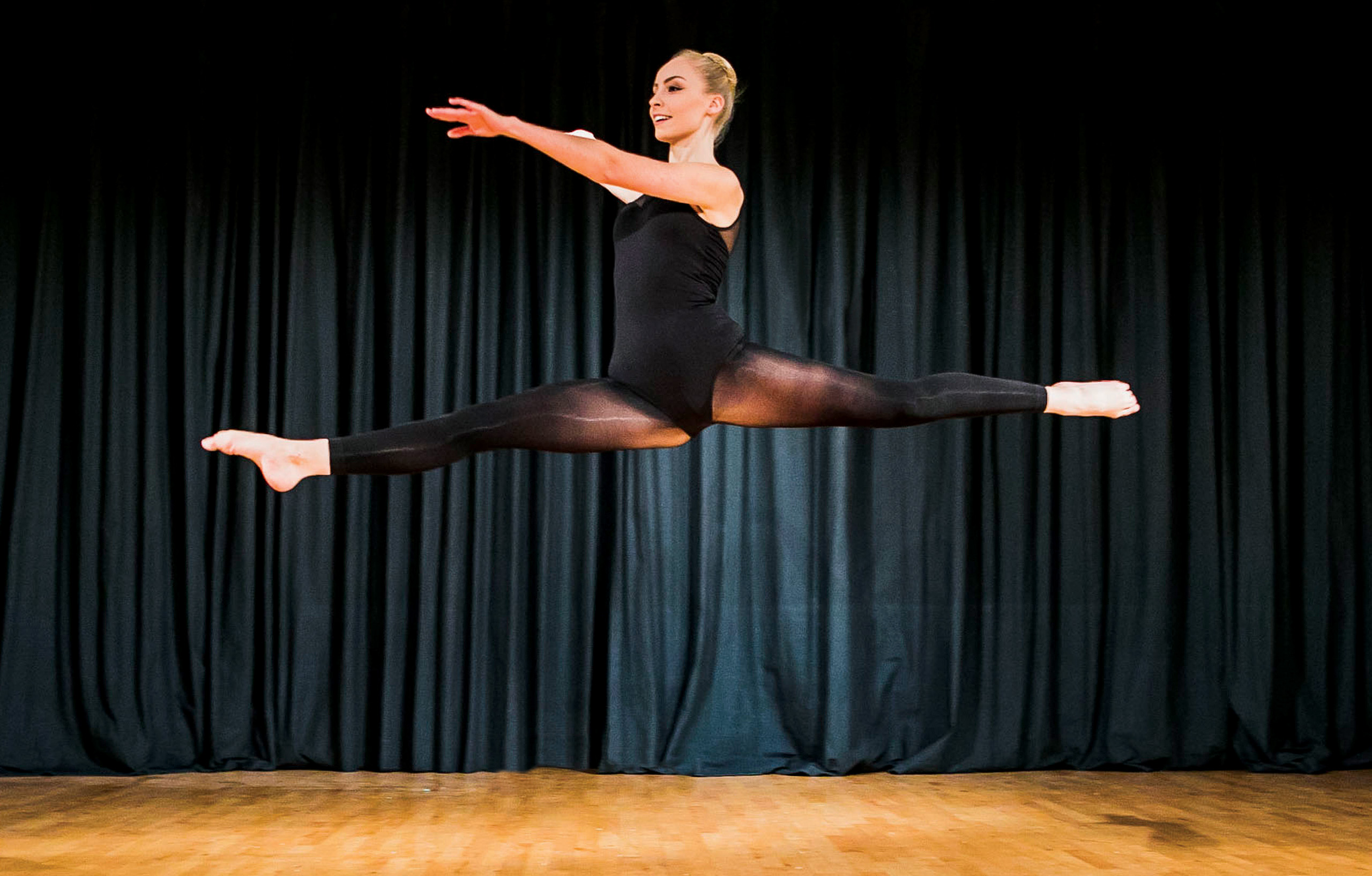 One previous pupil, Tara Holland (pictured above), chose Mayville due to her passion for performing arts and said it was somewhere she, "Could feel supported in her hobbies, both in and outside of the classroom." After leaving Mayville at 16, Tara is currently in her graduate year at Laine Theatre Arts, where she will receive a Trinity Level 6 Diploma in Professional Musical Theatre.
Whilst studying at Laine Theatre Arts, Tara has had professional contracts in pantomimes and recently performed in Musical Theatre Classics (from Les Miserables' outstanding Musical Supervisor, Stephen Brooker). She also has an Easter panto contract in April. After receiving a successful job offer and awaiting another final audition, she is now deciding where her career shall take her, in her words, "Whether that be cruising the world or performing in a musical here!" For Tara, Mayville's regular performances gave further experience and opportunities to develop her skills, ready for the industry, in an enjoyable and supportive environment.
"
It is a natural feeling in the Creative Arts Department that it is not just a job but a way of life and, whilst we aim to inspire our pupils, we are consistently motivated by the enthusiasm, commitment and dedication of the pupils themselves.
Candice Doughty, Head of Creative Arts
Sophia-Ellis Shipp, a past pupil who attended from the age of 2-16, was drawn to the fact that Mayville offered KS4 dance qualifications. This was a stepping stone for Sophia, who, after leaving Mayville, continued her studies by taking A Level dance, whilst training locally and attending weekly ballet lessons at Rambert in London, in preparation for auditions into full-time dance school. She is currently studying for a degree in Musical Theatre at Stella Mann College of Performing Arts.
For Sophia, the many performance opportunities at Mayville perfectly complemented the extracurricular dance training she was undertaking. Mayville provided essential flexibility and support when the demands of performing in the West End required her to take time away from school; whilst ongoing mentoring from the Creative Arts team provided continuity between school and her external training and performances. The Creative Arts team also organised trips, to give other pupils the opportunity to watch and lend their support – an important aspect of the supportive ethos of the 'Mayville family'. We love to see the pupils in their element on stage!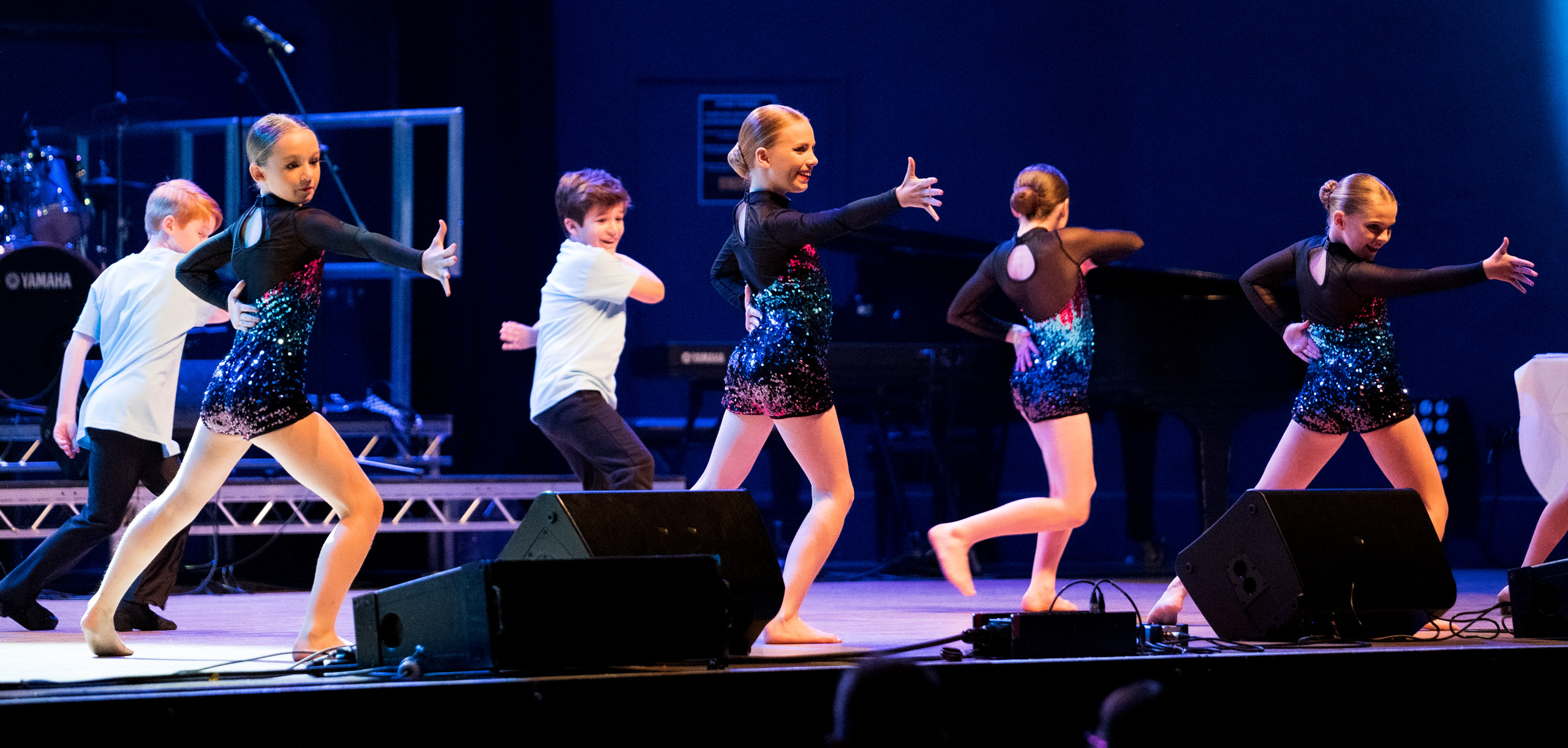 "
Mayville's bespoke approach allows us the flexibility to provide opportunities for performance and training within pupils' academic timetables, to enrich their extracurricular training and offer additional performance experience.
Our holistic balance of timetabled and extracurricular training complements any additional training they may be undertaking outside of school. This enables us to encourage and prepare pupils for life in the performing arts.
Candice Doughty, Head of Creative Arts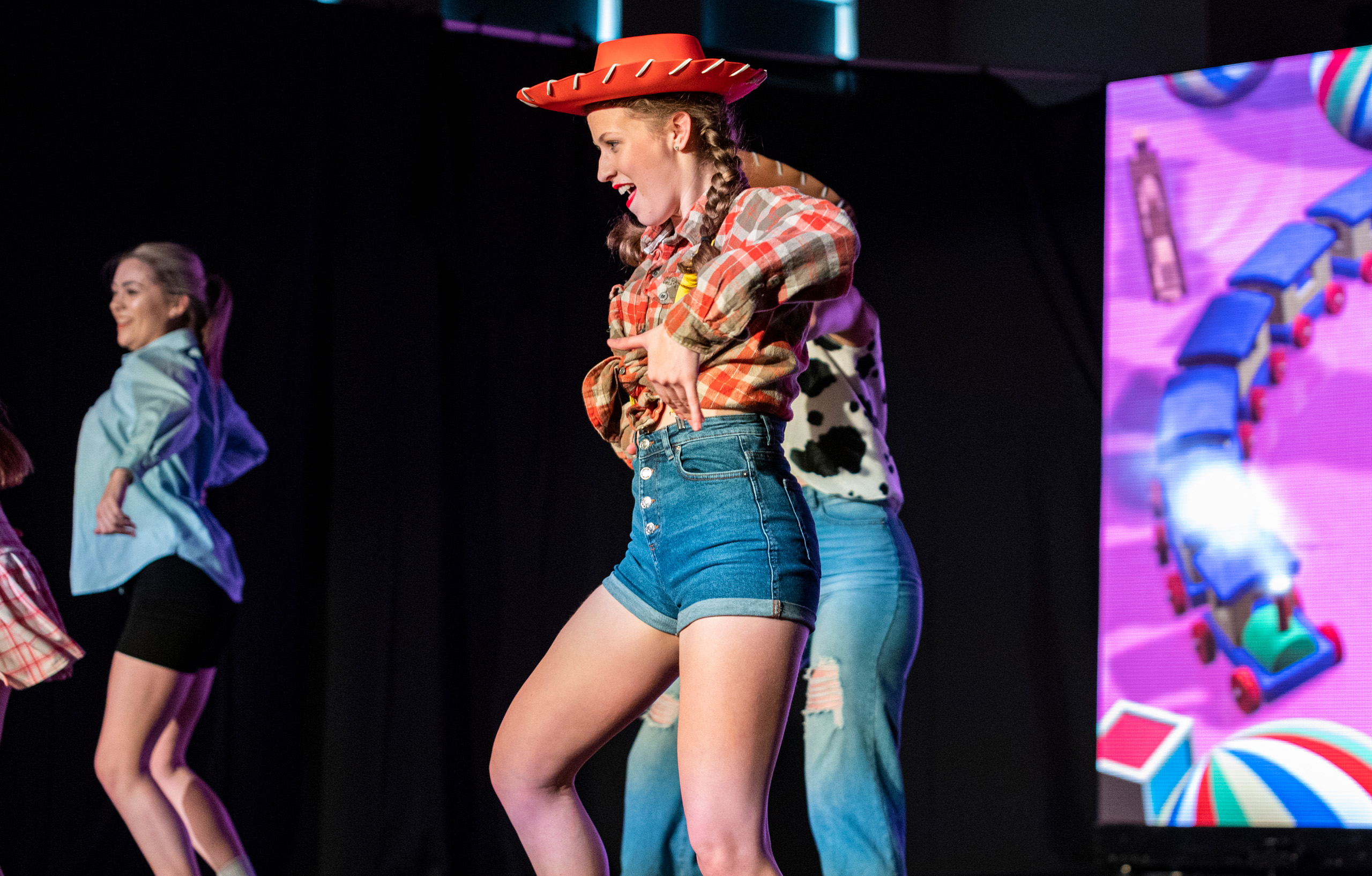 Former pupil, Amelie Evans (pictured above, performing as part of Dance Live!), has had a number of successful auditions since leaving Mayville last year. For example, joining the cast of Titanic at the Kings Theatre and gaining a place with Jodie Steele Associates Elite Team, where she is currently working towards a showcase at the Bloomsbury Theatre in London. One of Amelie's fondest memories of Mayville was a Wayne Sleep masterclass. She recalls, "It was an incredible class with a legend in the industry." Amelie appreciated the frequent opportunities to perform and values being able to compete at the annual ISA Dance Competitions, placing in and winning our sections every year. Amelie currently trains monthly at Performers College in Essex, as part of their Elite Programme.
We are immensely proud of our past pupils' achievements and continue to support current pupils' endeavours, such as Buddy, Maddy and Max, who are all performing in professional stage productions across the UK. Within our inclusive approach to 'creative arts for everyone', we are equally thrilled to see new pupils, upon taking their first ballet lesson, successfully perform a port de bras combination. For some pupils, a life on stage is the dream. For others, it is simply an opportunity to develop confidence, experience working as part of a team and access creative approaches to problem-solving. Across all levels of engagement, we are proud to play an essential role in opening children's eyes to the world of performance. In the wise words of William Shakespeare, "All the world's a stage."